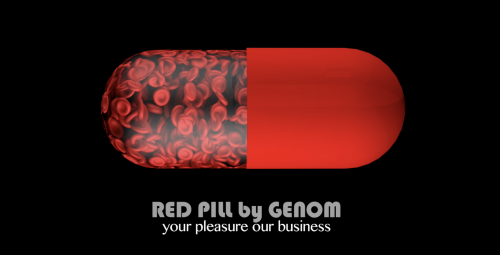 Bienvenue sur le BioNet / Votre corps infiltré / Votre microbe compromis / Vos micro-calculs de sang rouge / Vos codes de sang rouge ADN / Votre sang rouge est votre devise actuelle / Poussez-moi avec votre foutu argent / G pour Giblings / Giblings pour "giving" / Donner pour pardonner / Serre-moi la main / Serre-moi fort / Je veux tes données humides / Fais-moi une pilule rouge / Avale la pilule rouge / AutoInduction SenSexual / Ton plaisir est notre affaire / Toi et moi ne vivons pas la même réalité virale.
Shu Lea Cheang
Shu Lea Cheang est une artiste et cinéaste taïwanaise-américaine qui, au cours de la dernière décennie, est devenue une figure de premier plan dans l'art des nouveaux médias. Cheang est l'un des principaux artistes multimédias traitant de sujets multidisciplinaires. Elle est considérée comme une figure pionnière de l'art basé sur Internet, avec son approche multimédia à l'interface entre le film, la vidéo, l'installation basée sur Internet, l'interaction logicielle et la performance dans la durée. Son travail est souvent interactif. Elle est surtout connue pour son approche individuelle dans le domaine de l'art et de la technologie, mêlant de manière créative les problèmes sociaux aux méthodes artistiques.
Le travail de Cheang utilise des films, des vidéos, des installations basées sur le net et des interfaces pour explorer « … les stéréotypes ethniques, la nature et les excès des médias populaires, le pouvoir institutionnel – et surtout gouvernemental –, les relations raciales et la politique sexuelle. » Cheang a également écrit et réalisé les longs métrages IKU et Fluideø.
---
English
Welcome to the BioNet / Your body infiltrated / Your microbe compromised / Your red blood micro-computes / Your red blood codes DNA / Your red blood is your current currency / Shove me with your bloody money / G for Giblings / Giblings for giving / Giving for forgiving / Shake me hands / Hold me tight / I want your wet data / Make me a red pill / Swallow the red pill / SenSexual AutoInduction / Your pleasure our business / You and I don't live the same viral reality.
Welcome to the era of BioNet, a corporate scheme to claim, alter, reconfigure our biodata. Using bacteria as foreign \'91agents\'92 to enter the human body, GENOM Co. can then reprogram the erythrocytes, to transfuse the membranes of red blood cells. Red blood cells which function as carriers to deliver oxygen to the body tissues via blood flow through the circulatory system, is reconfigured into DNA retainers with possibilities to store and reprocess data/memories. The hype of microbio research has certified UKI\'92s science fiction imagination. Taking from the plot of Shu Lea Cheang\'92s UKI, a sci-fi viral alt-reality cinema in the making, RED PILL is an oral pill made by GENOM Co. which gives instant, ultimate consumption of climactic pleasure. In an era of post-net-crash, GENOM Co. exits the Net and takes the human body hostage to initiate BioNet, a network made up of re-engineered red blood cells (erythrocytes) capable of self-generating orgasmic data. In its profitable biotech engineering scheme, GENOM Co. further harvests orgasmic data transactions to produce red pills for mass pharmaceutical markets. "RED PILL – Your Pleasure Our Business" tells of the profitable BioNet scheme of GENOM Co.
Derived from the "no handshake" rules adopted during the current pandemic, GENOM Co. instigates handshakes as a means of DNA data exchange. The distinct sound of a 64K modem dial-up signifies a network handshake being established. Each human body is a network node, and through shaking hands, ever-expanding the BioNet. UKI is a science fiction fantasia cinema that responds to current advancement in bioinformatics, bio-engineering and mobile digital media. The research of bio-science in Genomics and Synthetic biology is remapping our body construct. Body parts can be replaced by micro-organism. Microchips implanted beneath the skin for data-tracking purposes have exposed our bodies for intervention. Mobile phones with sensors embedded are our extended prostheses, tracking our geo-locations, body movements, border crossings, making us part of a meta-integrated network surveillance structure. We are part of all integrated circuits of bio-networks which own our personal bio-infodata.
This release marks the launch of 2021 pre-production for Cheang's feature length movie, UKI, conceived as a sequel to Cheang's sci-fi cyberpunk feature I.K.U. (2000, Sundance Film Festival premiere). Cheang developed the UKI concept during her residency at Hangar media lab in Barcelona in 2009 and has since presented the concept in various media formats, including a live cinema performance and an interactive game with bio-sensors. Since 2017, Cheang has engaged in developing UKI concept into a feature length film for cinema release. Learn more about I.K.U here: https://rhizome.org/editorial/2015/may/26/iku-experience-shu-lea-cheang-phenomenon/
Shu Lea Cheang
Shu Lea Cheang is a Taiwanese-American artist and filmmaker who over the past decade, has emerged as a prominent figure in new media art. Cheang is one of the leading multimedia artists dealing with multidisciplinary topics. She is regarded as a pioneering figure in internet-based art, with her multimedia approach at the interface between film, video, internet-based installation, software interaction and durational performance. Her work is often interactive. She is most noted for her individual approach in the realm of art and technology, creatively intermingling social issues with artistic methods.
Cheang's work employs film, video, net-based installation, and interface to explore "…ethnic stereotyping, the nature and excesses of popular media, institutional – and especially governmental – power, race relations, and sexual politics." Cheang has also written and directed the feature films I.K.U. and Fluidø.