Retrouvez Amble Skuse à l'occasion du festival Electropixel#11, pour sa balade sonore le 26, 27, 28 et 29 août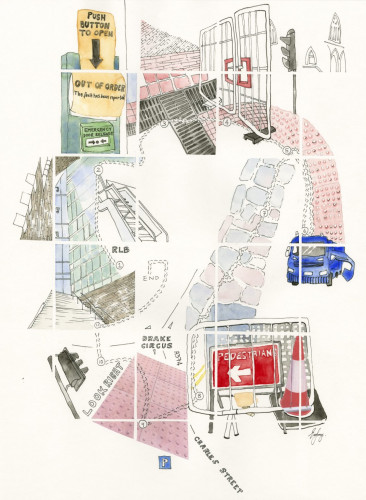 Lors du parcours du Fluide Flow le vendredi 27 au dimanche 29 Août retrouvez "AMBLE SKUSE". Musicienne et artiste, AMBLE SKUSE travaille au Royaume-Uni. Elle réalise des performances en direct et des compositions électroniques dans des lieux spécifiques à partir d'archives, d'interviews, d'instruments acoustiques, de sons trouvés et de voix. Cette artiste explore des idées d'identités et de pouvoirs à travers le prisme du féminisme intersectionnel et se concentre sur le genre et le handicap.
Pour Electropixel #11 – Free Flow, artiste en résidence, Amble Skuse crée une nouvelle promenade sonore qui capture les sons, les images et les pensées du moment et les préserve pour que le public puisse les vivre. Celle-ci se déroulera autour du quartier Champs du Mars et des Ateliers de Bitche, un espace de construction et d'embourgeoisement futur à Nantes.
---
Meet Amble Skuse during the Electropixel#11 festival, for his sound walk on August 26, 27, 28 and 29
English
During the Fluide Flow course on Friday August 27 to Sunday August 29, find "AMBLE SKUSE". Musician and artist, AMBLE SKUSE works in the UK. She performs live performances and electronic compositions in specific locations from archives, interviews, acoustic instruments, found sounds and voices. This artist explores ideas of identities and powers through the prism of intersectional feminism and focuses on gender and disability.
For Electropixel #11 – Free Flow, artist in residence, Amble Skuse is creating a new soundwalk that capture sounds, images and thoughts in the moment and preserves them for audiences to experience. This will take place around the quartier Champs du Mars and Les Ateliers de Bitche (An artists run space) an area of marked out for future construction and gentrification in Nantes.